CDJR Oil Change & Coupons Available | Union Grove, WI
One of the most important tasks you have to help safeguard your vehicle's performance and longevity is to regularly change your engine oil. Let us do the work for you. Trust the experienced team at Martin Chrysler Dodge Jeep Ram in Union Grove, WI, for all your vehicle maintenance and repair needs.
Our facilities are clean, our staff is well trained, friendly and efficient, and our services are competitively priced. We also offer service & parts specials to help you save more. Schedule a service appointment online today or contact the Martin CDJR service center at (262) 558-8161.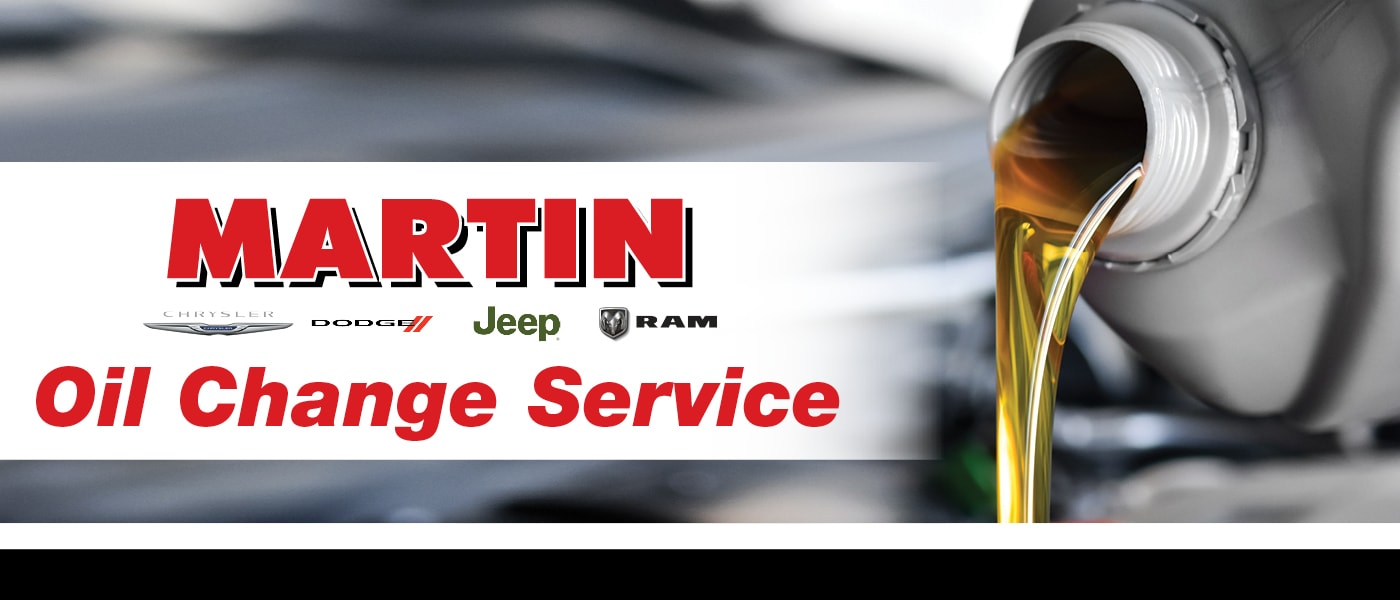 Oil Change Coupons Offered
Take advantage of special savings on your next oil change with our oil change coupon. And check out our other specials on service and parts, too.
Schedule Your Next Oil Change
Keep your vehicle in peak running condition by replacing your oil at regular, recommended intervals. How often should you change your oil? It depends on your vehicle, its age, and how you drive it.
Oil Change Facts
Motor oil maintenance is critical to the overall performance of your engine, as oil lubricates the mechanical parts and ensures your engine components operate efficiently. Typically, you should change the oil every six months or every 3,000 to 5,000 miles.
Conditions that may affect this schedule include:
Driving short distances only, potentially causing condensation to linger rather than evaporate as it would when driving long distances, or when doing a lot of highway driving.
Trail riding through sandy or dusty conditions, which can break down the viscosity of your oil or cause sand or particles to get into/cause damage to your engine. Best to change your oil after off-roading fun.
Vehicles with engines that benefit from high-grade synthetic oil ― such as the Dodge Charger SRT ― typically can wait longer between changes (such as 10,000 to 15,000 miles).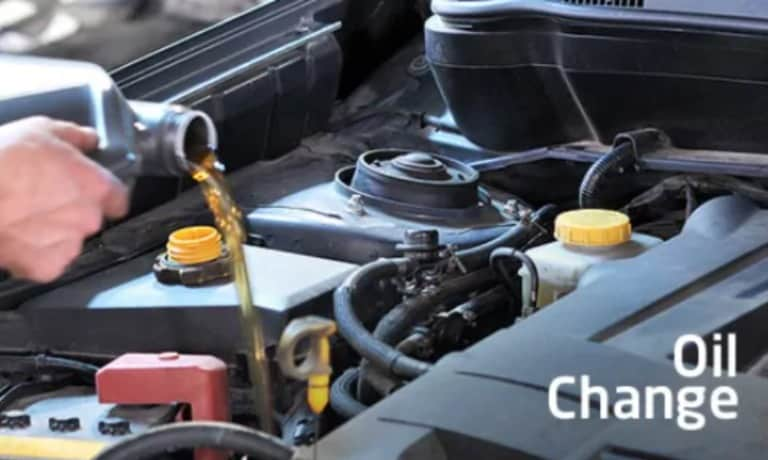 How Often Do I Need to Change the Oil?
Check your owner's manual for recommended intervals from the manufacturer. Most Chrysler, Dodge, Jeep, and Ram vehicles come equipped with a convenient oil change indicator light that turns on automatically when it's time to change the oil. Contact our service department at (262) 558-8161 or schedule a service appointment online when it's time for replacement. Our technicians will reset the indicator after they service your vehicle. If you do your own oil changes, you can reset it yourself by following the step-by-step instructions that you'll find in your owner's manual.
Conventional vs. Synthetic Oil: What Should I Use?
Refer to your owner's manual or ask our experienced technicians for recommendations for your car, truck, sports car, or SUV. Conventional oil is thicker, manufactured from crude oil, and provides more lubrication through your engine. But it will break down in high-temperature conditions. While it can be used on many vehicles, typically it is recommended for older engines.
Synthetic oil is a man-made product that is more refined and more tolerant of high temperatures and temperature changes. Highly engineered, performance-driven engines tend to operate best with quality synthetic oils. Synthetic oil tends to last longer than conventional oil, too.
Mopar® Oil Change Service Available
At Martin CDJR, we use and sell genuine Mopar® products. When you visit us for your oil maintenance needs, our factory-trained technicians will inspect your vehicle for any wear and tear ― such as a dirty oil filter ― and replace your oil with quality lubricant recommended for your vehicle.
If you are participating in a Mopar® vehicle protection prepaid oil plan, we are happy to take care of your oil change needs.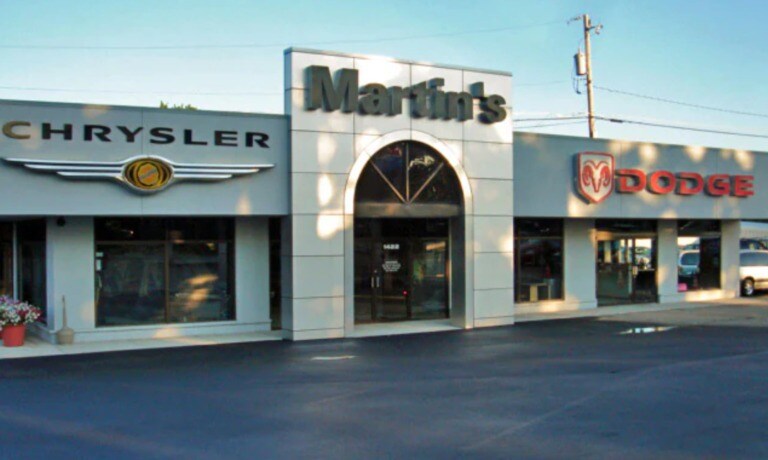 Make an Inquiry
* Indicates a required field