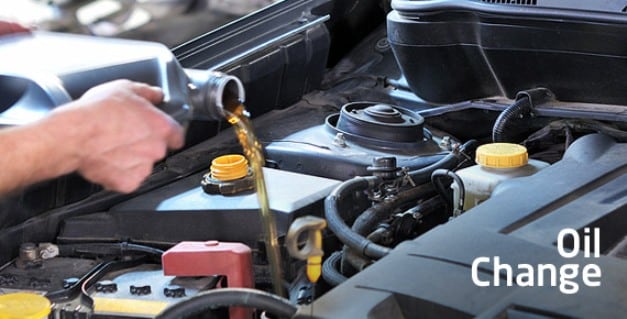 Where can drivers get the best in oil change and auto maintenance services in the Union Grove, WI area? The auto service center at Martin Chrysler, Dodge, Jeep, Ram is the ideal location for drivers to get expert-level routine maintenance at an affordable price. Oil changes are the most important aspect of auto maintenance that most vehicle owners overlook. Give your vehicle the attention it deserves with oil change services from Martin Chrysler, Dodge, Jeep, Ram.
Here are all the important things you need to know about oil changes from why you should change your engine oil, to how often you should do it and how much oil change costs at our Chrysler Dodge Jeep RAM dealership service center located in Union Grove, WI.
Why Should I Get Regular Oil Changes?
Think about what would happen if you never changed the oil in your car. While you would have a few extra dollars in your pocket that you saved by not getting an oil change, the engine in your car, truck or SUV would die a slow, painful death.
Over time, dirt will accumulate in your oil. Your oil filter gets out most of it, but an oil filter can only hold so much gunk.
Eventually, the oil filter will reach critical mass and stop filtering the oil properly.
Once the filter fails, dirt and other particles will build up in your engine.
The oil will stop lubricating your engine properly as it thickens. Engine performance will begin to suffer and fuel efficiency will be noticeably worse.
The additives in the oil will also wear out. Modern oil is engineered with detergents and friction-reducing elements that are designed to keep your engine clean. These chemicals break down over time.
Without fresh oil to lubricate your engine, wear increases and the cylinders fail. Eventually your engine will suffer a total thermal breakdown and cease to function.


When Do I Need to Have My Oil Changed?
Oil needs to be changed around every 3,000 miles. Missing your oil change by a month or a few hundred miles isn't the end of the world. Your engine likely won't know the difference between an oil change at 3,000 miles and 3,500 miles, but our factory-trained technicians suggest that 3,000 miles is a reasonable benchmark for every driver to aim for.
How Much Does It Cost for An Oil Change at Our Dealership Service Center?
The auto service center at Martin Chrysler, Dodge, Jeep, Ram features one of the best oil change special prices available in the Union Grove, WI area.
We will constantly update oil change specials and packages. Give us a call for the most up to date pricing.  Any driver in the Union Grove, WI area in need of an oil change has to visit the auto service center at Martin Chrysler, Dodge, Jeep, Ram. Our team of factory-trained technicians has performed thousands of oil changes over the years, and we have the entire procedure down to a science. Contact our team through our website or by phone to set up an appointment or talk to one of our technicians about our oil change services in the Union Grove, WI area.