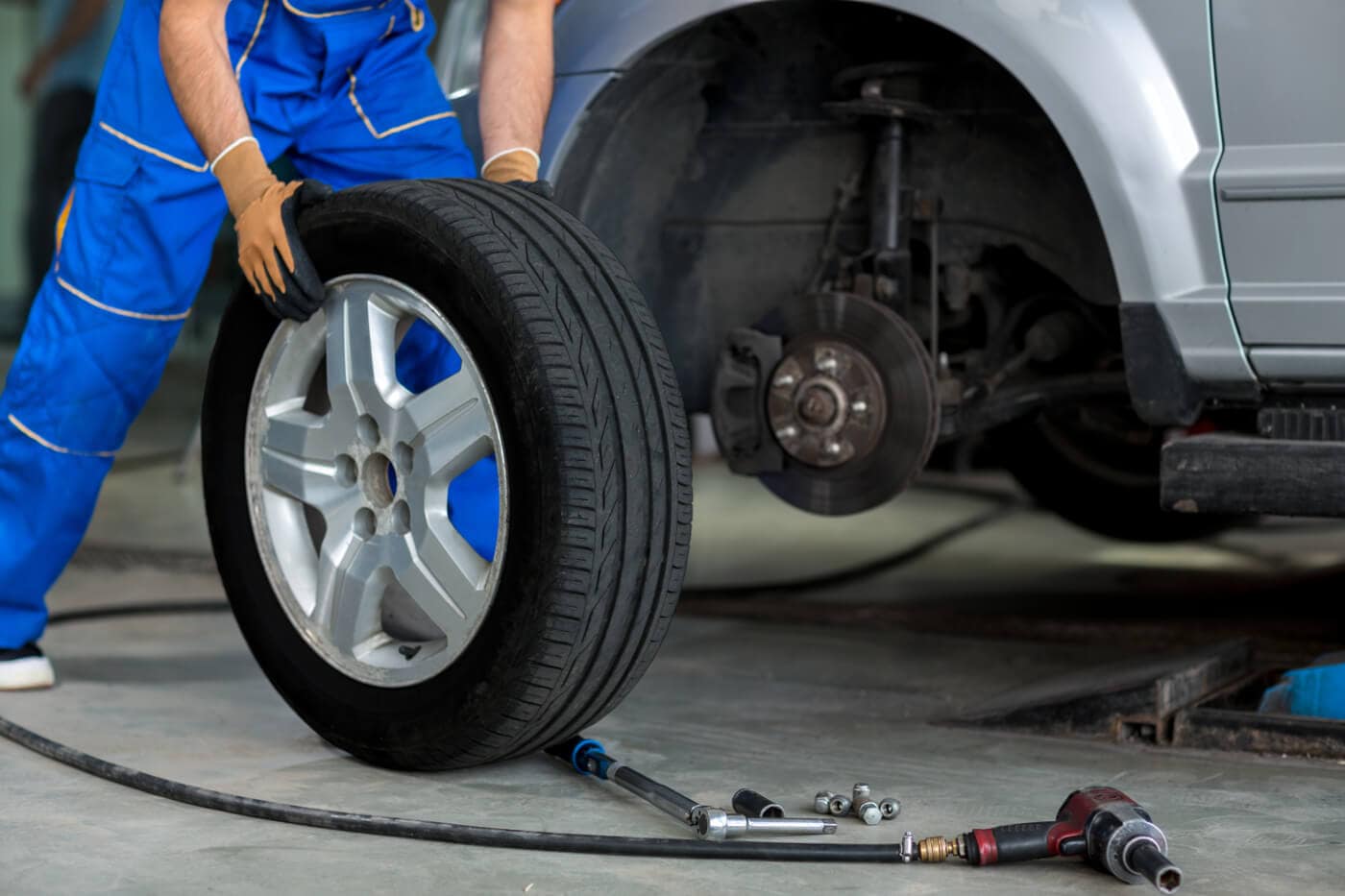 The Chrysler brand's Mopar® line of quality all-season tires, performance tires, truck/SUV tires, and all-terrain/off-road tires are designed and engineered to deliver optimal performance and reliability for Chrysler, Dodge, Jeep, and Ram vehicles. Let the team at Martin's Garage in Union Grove, WI, replace your worn or damaged set with new Mopar tires. View our current service and parts specials and available Mopar rebates for great savings, then schedule service at our dealership. Contact our service department by calling (262) 558-8161 or submitting our online form if you have questions.
Mopar Tire Deals & Coupons Available in Union Grove, WI
Periodically, Mopar will run specials on Mopar parts to help you save money. Search Mopar rebates for tire savings here. At Martin CDJR, we also advertise special promotions on service or repair work like tire replacements, tire rotations, or tire balancing. 
Proper Tire Maintenance & Care
The best thing you can do to protect your automobile investment is to properly maintain it. This includes repairing or replacing your tires when they are worn or damaged and can no longer perform the way you need them to perform. Safety is always a concern when tire quality is poor. A worn tire can be an indication that the tire has exceeded its lifetime value ― or a warning that other issues may be occurring with your vehicle, such as alignment problems or not enough or too much air in the tire. When it comes to tire care, it's all about inflation.
How to Check Your Tire's Pressure
If your vehicle features a tire pressure monitoring system, it will keep you aware of the current pressure in each of your tires and alert you if they are overinflated or underinflated. If your vehicle doesn't include this technology, you will need to monitor them with a tire pressure gauge. 
Your local gas station offers air machines that you can set to your recommended tire pressure to avoid overinflating the tire. Refer to your vehicle's owner manual for the recommended tire pressure (usually between 30 and 35 psi). You can also find it on the sticker in your door jamb.
How Often Should I Replace My Tires?
Perhaps you've noticed lately that your tires have been losing traction, especially on slick or rainy roads. Or maybe you see wear patterns forming. The general rule is to replace tires about every six years or every 50-60,000 miles (this may vary based on the quality of the tires you have). These guidelines can be altered based on how much you're driving and/or what types of road conditions you're driving through. The National Highway Traffic Safety Administration (NHTSA) recommends every six years no matter how many miles you've driven.
If your tires are old and worn, it's always a good idea to replace all four tires at the same time.
Tire Wheel Alignment
Whether you're driving on paved roads or venturing off the beaten path, your tires can get knocked out of alignment by small bumps, curbs, or potholes. This can cause excessive wear on your tires, and may result in your car pulling to one side or the other. Scheduling annual tire alignments can correct the effects of daily driving.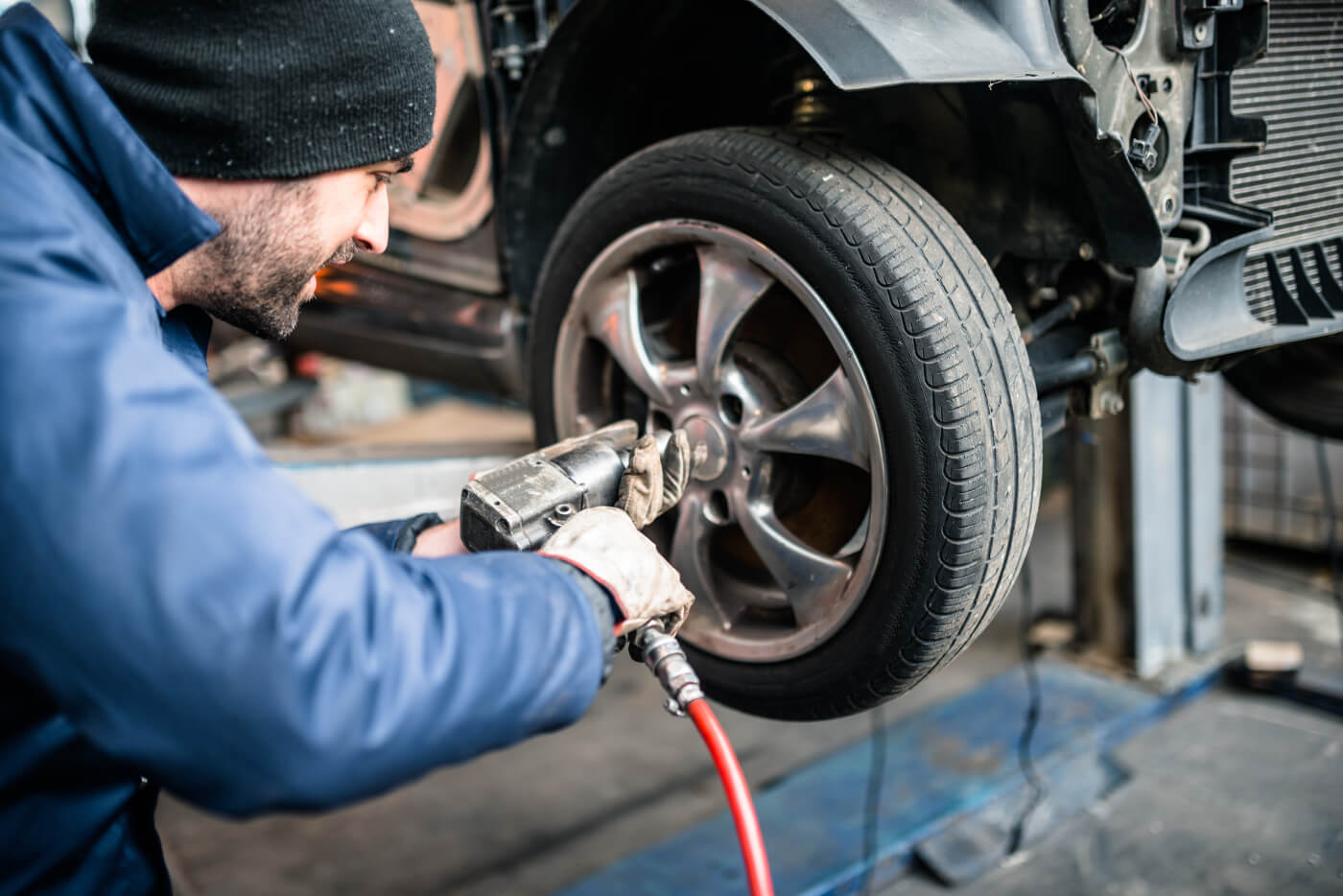 Replace Your Tires at Martin's Garage Today!
The service and repair team here at Martin's Garage in Union Grove, WI, is knowledgeable and experienced with Chrysler, Dodge, Jeep, and Ram vehicles. Schedule an appointment today to get your tires replaced, rotated, or balanced and make sure you check out our special promotions and available Mopar rebates. We look forward to serving you.